The Association
The IBBF is sponsored by the Association for Vocational Training Research, non-profit organisation that is registered in the Association Register of the District Court of Berlin-Charlottenburg under number VR31945.
The association is managed by a board of directors. The following persons are members of the board (from left to right) since 8th of June 2018:
Dr. Gert Beelmann, Board Member (Personaltransfer), Dr. Evelyn Schmidt-Meergans, 2. Head of the Board (IBBF), Dipl. Ing. Christine Schmidt, Head of the Board (IBBF), Dipl. Ing. Bernd Ketelhöhn, Board member (DAA Frankfurt/O.) Christoph Wolter (IBBF) was also co-opted to the Executive Board in June 2023. The members were informed about this at the annual general meeting.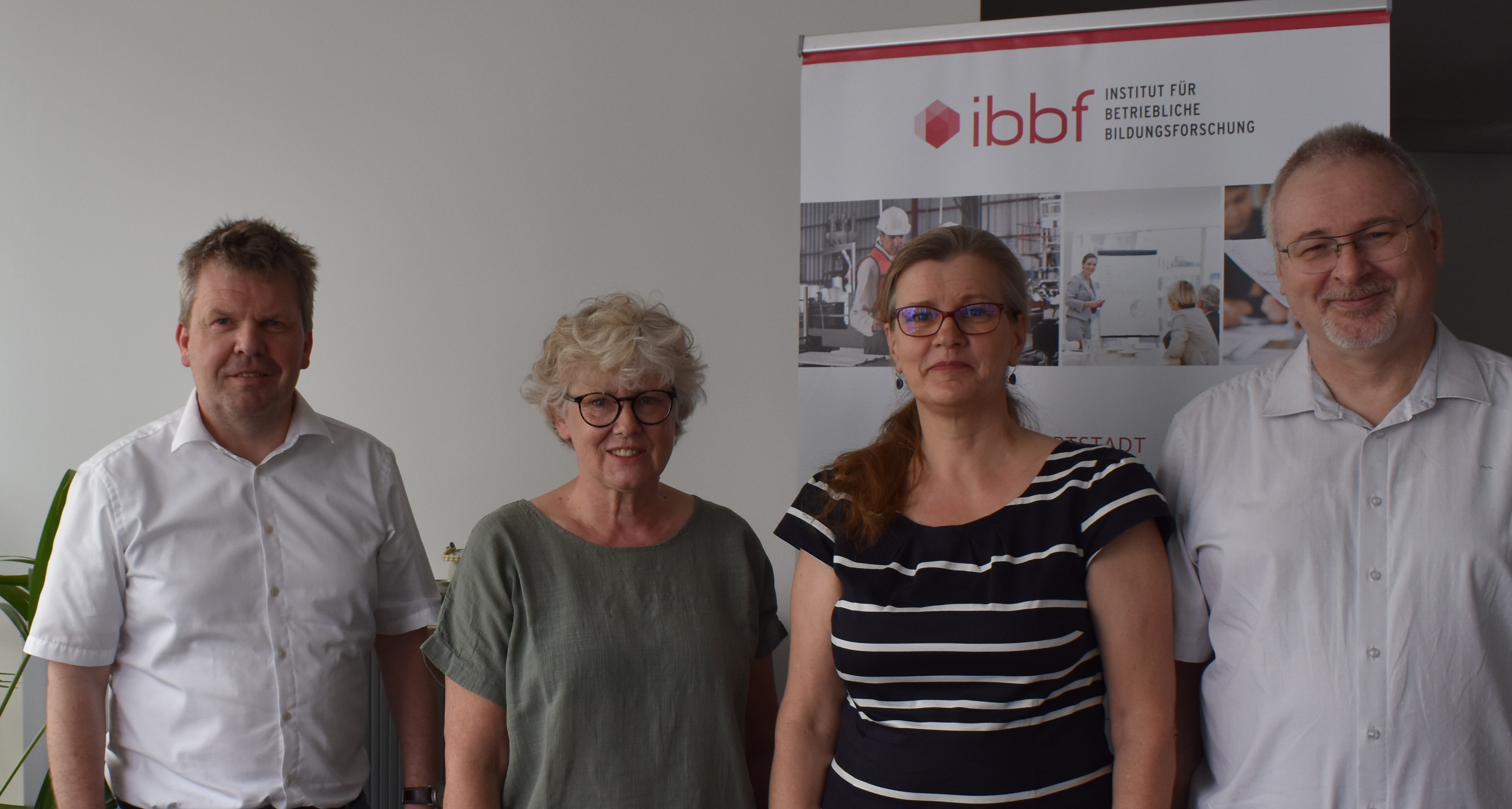 The headquarter of the association is in Berlin. Berlin office:
Vereinigung für Betriebliche Bildungsforschung e.V.
Gubener Straße 47
D-10243 Berlin